Prepare for moving the trauma centre
At Gulf Coast Medical Center, the ongoing expansion project is close to completion. Project completion is January 2022 when the Regional Trauma Center will be moved from Lee Memorial Hospital into Gulf Coast Medical Center. This state-approved Level II Trauma Centre helps victims of major injuries. These include those from car crashes, serious falls and other forms. It is the only trauma center between Sarasota, Miami and Lee counties. The facility has stricter requirements than traditional emergency rooms and serves patients in Collier, Charlotte and Hendry.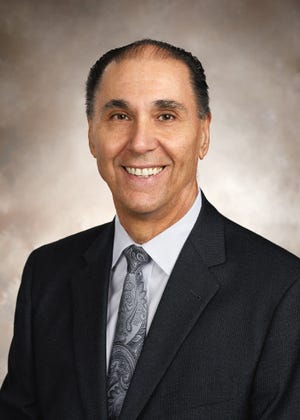 There were many reasons for the decision to relocate the trauma center. The first is that Gulf Coast Medical Center is centrally located within our service area. Also, it is near I-75 which is where the majority of major accidents happen. Therefore, emergency response personnel can easily access this location. Also, the infrastructure limitations of its current location at Lee Memorial Hospital don't accommodate the most advanced technology and equipment we need for complex medical services. Gulf Coast Medical Center is a state-of the-art, newer home for the Trauma Center.
Multidisciplinary teams of both Lee Memorial Hospital & Gulf Coast Medical regularly meet to discuss the transition, which includes simulation planning, orientation and training. Gulf Coast Medical Center doctors are joining forces with Lee Memorial Hospital physicians to share their knowledge and help them integrate in new team structures to support trauma services. Both campuses have partnered up with emergency department nurses (technicians, RNs), and other ancillary departments (like physical and respiratory therapy), to provide the best and most effective care for the integration and transition.
Florida Department of Health certifies and surveys trauma programs. They conducted the initial survey and renewal of certification of the Regional Trauma Center program this month. To ensure that Gulf Coast Medical Center is available for patients suffering from trauma, the DOH visits it next month. This visit should go smoothly and will pave the path for the Trauma Center's relocation.
Lee Health has successfully moved patients from one facility to another in the past. We will use our knowledge to safely transport trauma patients from Lee Memorial Hospital and Gulf Coast Medical Center.
Lee Memorial Hospital's Trauma Center will move to private rooms. This will make it easier for patients. In addition to this news, Lee Health also recently announced plans to build a hospital campus – Lee Health Colonial Campus – on Challenger Boulevard in the city of Fort Myers. Lee Memorial Hospital, which also is located within the city limits, will continue to offer clinical services, including the emergency department, orthopedics, general medicine and surgical services, and others to best serve our communities' needs.
Lee Health wants to keep Fort Myers' downtown presence. We plan to collaborate with Fort Myers to undertake visioning to find the most efficient use of Lee Memorial Hospital to serve the needs of our community.
More:Lee Health: Prevention of injury
Larry Antonucci, M.D., MBA is the president & CEO of Lee Health, Southwest Florida's major destination for health care offering acute care, emergency care, rehabilitation and diagnostic services, health and wellness education, and community outreach and advocacy programs. For more information, please visit www.LeeHealth.org
Google News Source * news.google.com – * Source link