American Idol crowns its 15th and final winner tonight, and I have a prediction: Mississippi will bring home its first title.
OK, that's an easy forecast given both finalists hail from the Magnolia State. It's the first time American Idol's final two contestants have represented the same home state.
READ MORE: Final American Idol will be a Mississippian
So how has the Sunshine State fared? Not well. Florida has not produced a winner, or even a runner-up. The best we can claim are a pair of third-place finishes: Vonzell Solomon of Fort Myers in Season 4 and Syesha Mercado of Sarasota in Season 7.
Sixteen of 178 finalists over the years have been Floridians:
Jessica Sierra, Tampa: Season 4 (10th place)
Nadia Turner, Miami: Season 4 (8th place)
Vonzell Solomon, Fort Myers: Season 4 (3rd place)
Melissa McGhee, Tampa: Season 5 (12th place)
Phil Stacey, Jacksonville: Season 6 (5th place)
Ramiele Malubay, Miramar: Season 7 (9th place)
Syesha Mercado, Sarasota: Season 7 (3rd place)
Paige Miles, Naples: Season 9 (11th place)
Michael Lynche, St. Petersburg: Season 9 (4th place)
Jeremy Rosado, Valrico: Season 11 (13th place)
Shannon Magrane, Tampa: Season 11 (11th place)
Lazaro Arbos, Naples: Season 12 (6th  place)
Kristen O'Connor, Sebastian: Season 13 (13th place)
Emily Piriz, Orlando: Season 13 (12th place)
Sam Woolf, Bradenton: Season 13 (5th place)
Tyanna Jones, Jacksonville: Season 14 (5th place)
Voices: I was at 'Idol' at the start, now at the end
The South has claimed quite a few American Idol winners. Here is a state breakdown: North Carolina (3), Alabama (2) and Arizona (1), Arkansas (1), Connecticut (1), Georgia (1), Illinois (1), Missouri (1), Oklahoma (1), South Carolina (1) and Texas (1). Mississippi joins the list Thursday night.
American Idol has launched the careers of a few A-list singers, including Kelly Clarkson, Carrie Underwood and Jordin Sparks. However, it didn't do much for others, particularly some of the male winners. Take a visual stroll down memory lane with the winners' photo gallery below. You may see a couple unfamiliar names and faces.
Of course, just because you didn't win American Idol does not automatically disqualify contestants from stardom. See: Clay Aiken, Jennifer Hudson, Chris Daughtry and Adam Lambert.
Thursday's 2-hour, 6-minute finale (yes, that is the published duration) begins at 8 p.m. EST on FOX.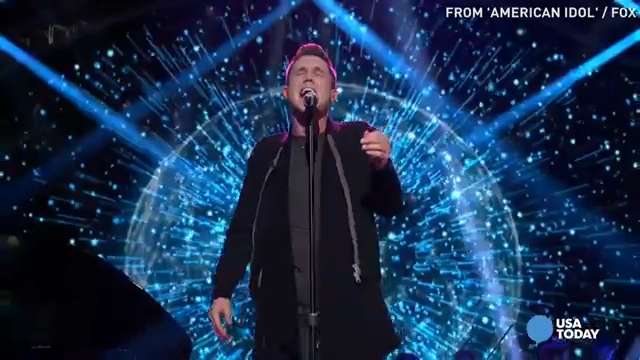 Connect with audience analyst Dave Breitenstein on social media: Twitter, Facebook, LinkedIn, Instagram and Vine.